Description
Somatropin 200 is a form of human growth hormone important for the growth of bones and muscles.
Somatropin is used to treat growth failure in children and adults who lack natural growth hormone. This includes people with short stature due to Noonan syndrome, Turner syndrome, Prader-Willi syndrome, short stature at birth with no catch-up growth, and other causes.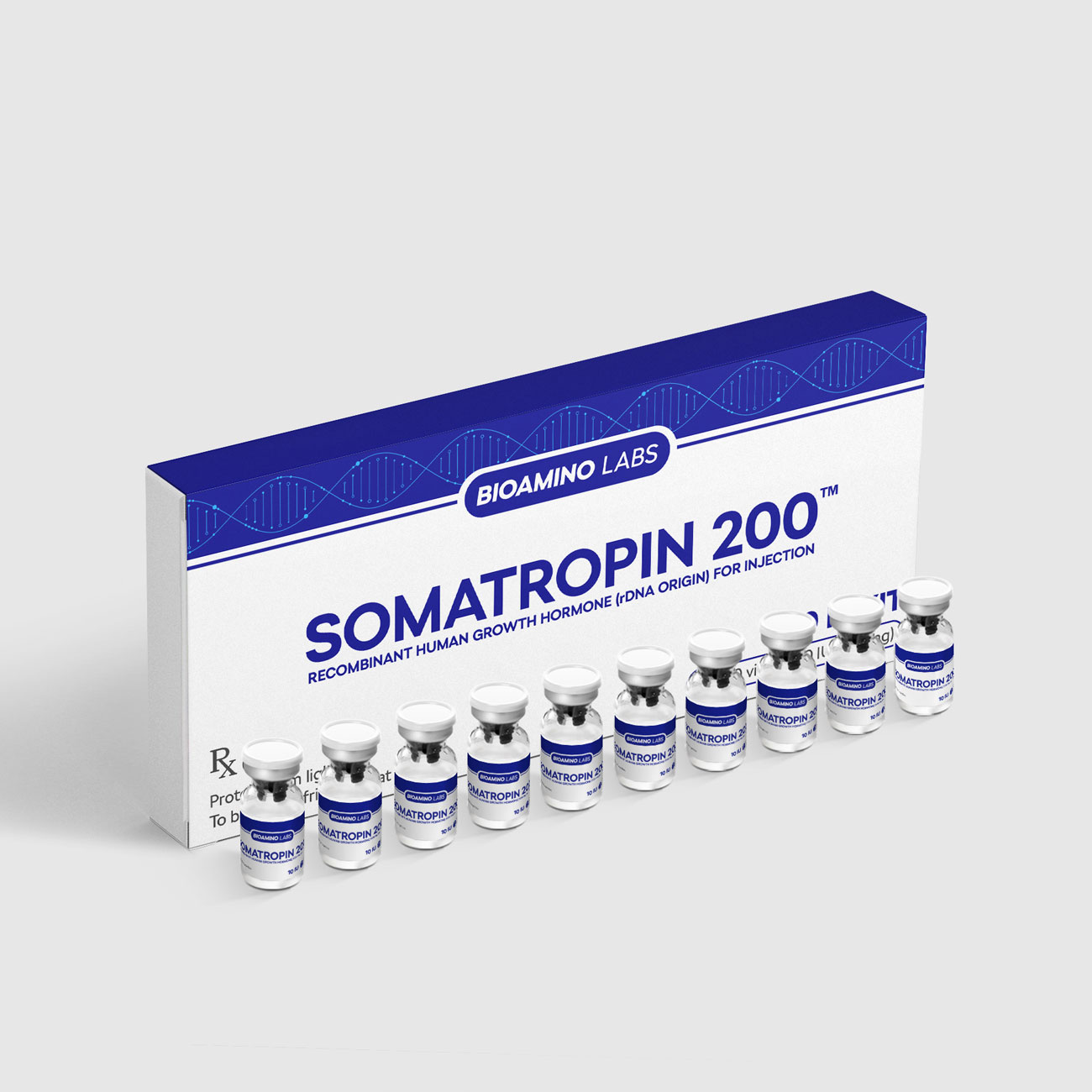 How is it used?
Somatropin 200 is also used in adults to treat short bowel syndrome, or to prevent severe weight loss related to AIDS.
Somatropin may also be used for purposes not listed in this medication guide.
Somatropin is produced by gene recombination DNA technology (HGH ). The amino acid series in Somatropin is identical to the body's naturally produced human growth hormone (HGH). It is a hormone that is secreted from the pituitary gland. It stimulates human growth and cell reproduction and regeneration.
Package Contains 20 vials of 10IU lyophilized powder for reconstitution with sterile water for injection. It is double the size of usually found HGH packages on the market, and instead of  100IU, Somatropin-200™ contains a double amount of 200IU.
Your dose and brand of Somatropin 200, and how often you use it will depend on the condition you are treating. Follow all directions on your prescription label and read all medication guides or instruction sheets. Use the medicine exactly as directed.
Somatropin is injected into a muscle or under the skin. A healthcare provider can teach you how to properly use the medication by yourself.