Description
Masteron Enanthate is the injectable solution of the anabolic steroid Drostanolone Enanthate. To clarify, in bodybuilding athletes use Masteron drugs for muscle gain cycles.
Effects and Benefits of Using Drostanolone Enanthate:
a quality muscle-building effect;
a fat-burning effect;
ripped and dense muscles;
no water retention;
growth of strength;
enhancement in athletic performance.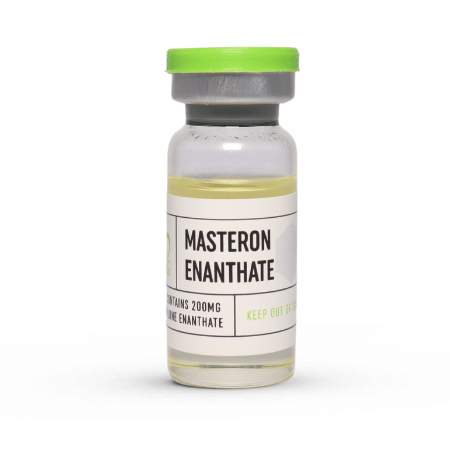 Administration and Dosage While Using Mast E
First of all, the half-life of Mast E is long enough ― up to 5-7 days. As a result, using Masteron Enanthate, you can make injections relatively rarely ― 1-3 times per week. As for the regimen, male bodybuilders usually use the weekly dosage of 200-600 mg and take the steroid for 6-8 weeks. Certainly, to choose the weekly dosage of Drostanolone Enanthate and the cycle length, you should obligatory turn to a doctor.
Cycles and Stacking Options
In most cases, athletes use Mast E in stacks with other steroids, for example, with Testosterone solutions, Equipoise, Winstrol, Anavar, HGH.